EDI events include Democratizing Work Conference Fall 2021, OSUN Faculty Workshop on Pedagogy of the Right to Employment and Economic Perspectives for Policy Making, Research-to-Action and Economic Democracy Lecture Series, and the OSUN EDI 2022 Summer Workshop on Public Finance and Economic Policy.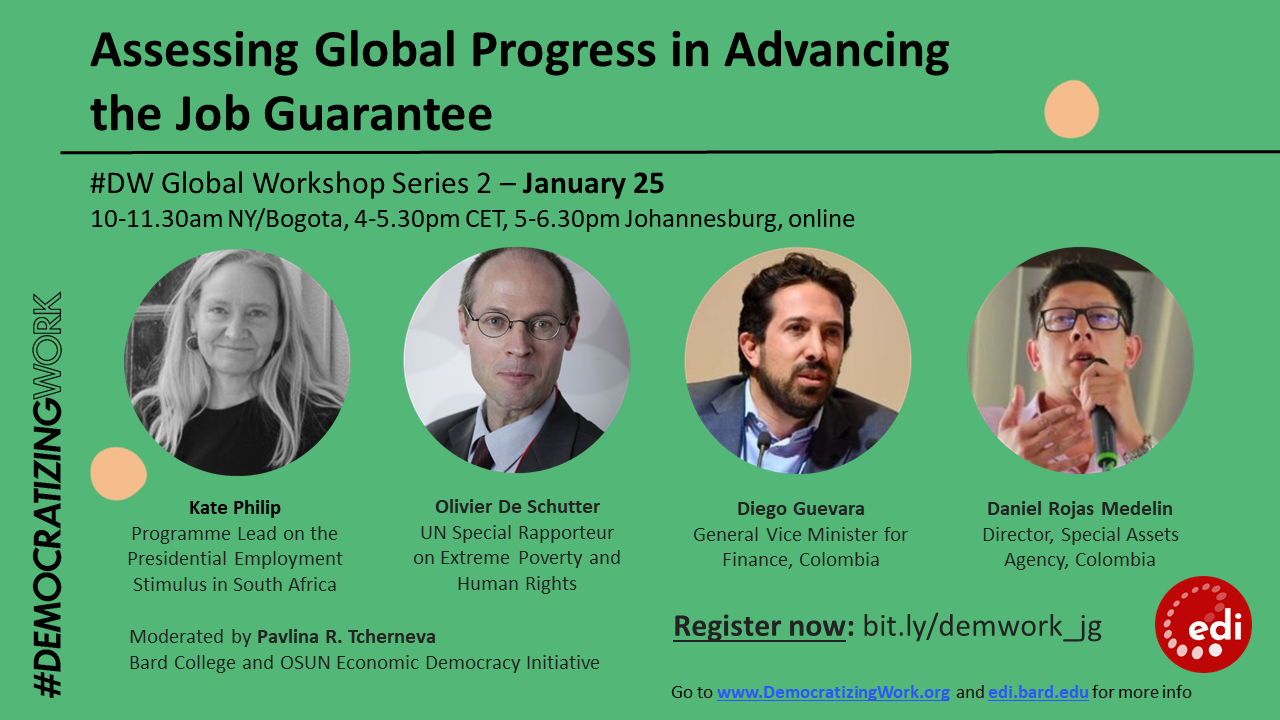 Assessing Global Progress in Advancing the Job Guarantee
#DemocratizingWork Global Workshop Series
This panel brings experts and policymakers who are developing or already managing large-scale national employment policies informed by the principles of the job guarantee. There are multi-pronged strategies for securing the right to decent work to all and developing employment-centered economic policies.
EDI Panels at the 2022 Difference & Justice Conference
Bard College | Sponsored by Open Society University Foundation
"Basic Human Rights: What Does an Equitable Future Look Like?"

11:00 - 11:50 AM The Right to a Home: The Intersections of Housing and Racial Justice
1:30 - 2:20 PM Economic Rights and Economic Security
Upcoming Events
6/12

Monday

Bard College Campus; Other